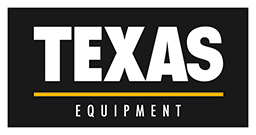 Texas has designed and produced tillers and cultivators since the company was founded 60 years ago. It is part of the company's DNA.
Texas give a lifetime guarantee against breakage on tiller blades (normal abrassion not covered)
New: Dual-Shaft System
The Lilli models have the unique Dual-Shaft gear system. Instead of a reverse gear, the engine has two axles out of the engine. One for forward traction and one for direct reverse gear.
This makes the reverse gear function more robust, and you avoid wear on gears, which is typically used on cutters with one output shaft.
Models for every application
Lilli 345TG
A nice compact tiller ideal for light cultivation and cultivation of the vegetable garden.
Featuring a bolted chain gearbox, high-performance engine, blade rotation speed of 130rpm, low weight and rear-mounted transport wheels.
Lilli 535TG
This is a very robust machine that is designed to handle several hours of work.
Bolted and specially heat-treated knifes with a lifetime guarantee.
It is built on a strong frame that makes it very stable during work.
TX602B
The TX garden tillers run at slower rotor speeds than the Lilli models, which provides a smoother workflow and easier control of the machine.

This model is equipped with adjustable handlebars, ergonomic handles and foot-operated transport wheels .
Fusion 10B
The Fusion 10B is a rock solid machine with 8 speeds forward and 4 reverse for optimal accessory use.
Fitted with solid cast iron gearbox, bolted and specailly heat-treated rotor knived.
Accessories
Various optional accessories are available for all tiller models. Texas tillers are not only a tiller but a multi-functional machine. Options include ridgers, weeders, rakes and scarifiers.