Rotary Lawn Mowers
Our range of rotary lawn mowers, manufactured by KAAZ, are high quality self-propelled machines. They are all heavy-duty walk-behind mowers giving excellent performance. The rear-roller mowers give a high quality cut and the formal striped finish on your lawn.
All the Kaaz lawnmowers in the Danarm range are now powered by the Honda GXV160 5.5HP commercial engine and also have a Honda Blade Brake Clutch fitted.
The Honda Blade Brake Clutch ensures the engine can run without the blade spinning, which is very useful when emptying the grass bag. This can now be done safely without having to switch off the engine. It also means you can drive the mower over paths to get from one lawn area to the next for example.
There is a choice of 19 inch and 21 inch cut models which both come in wheeled or roller versions. The steel roller gives the lawn the "Traditional British" striped finish.
All Kaaz lawnmowers are solely sold through Danarm dealers. Our dealers have the knowledge and expertise to advice you on the best model for your particular needs. Give us a ring to get in touch with your nearest Danarm specialist.
Features
---
All models are build with the professional user in mind, although the PRO versions have extra features to make them more robust and suitable for all professional users like contractors and local authorities.
Standard
Heavy-duty cast aluminium deck
Large wheels with high quality double ball-bearings
Shaft drive to rear wheels/roller
Self-propelled
Blade brake clutch
Powerful quiet commercial Honda engine
Fan assistance for superb cut and collection
Large easy to attach collection bag
2 year professional warranty
Pro
Thicker-gauge handle bars
Handle-bar struts for extra firmness and support
Larger diameter wheels on the four-wheeled model for extra speed
Steel deck-liner for extra protection and increased lifespan
Front bumper/handle for extra protection and easier lifting and transportation
Newly designed and tooled drive bevel gear and pinion gear




Models
---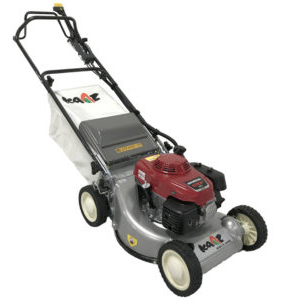 LM4860HX
19" cut, 4 wheel, 2 speed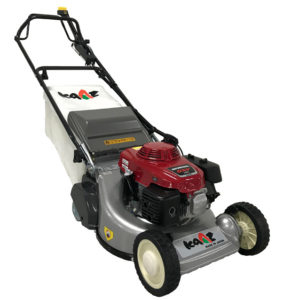 LM4860HXR
19" cut, rear roller, 1 speed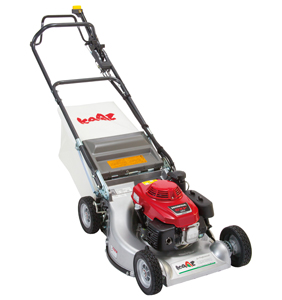 LM5360HXA
21" cut, 4 wheel, 2 speed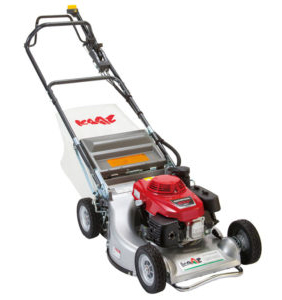 LM5360HXA-PRO
21" cut, 4 wheel, 2 speed, Pro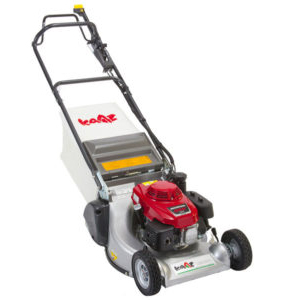 LM5360HXAR
21" cut, rear roller, 1 speed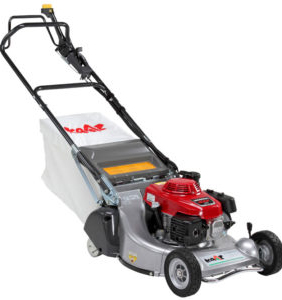 LM5360HXAR-PRO-HS
21" cut, rear roller, 1 speed, Pro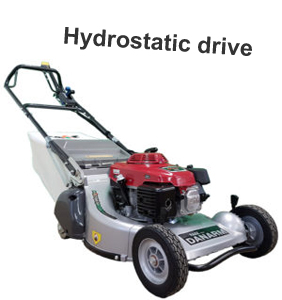 LM5360HXAR-HST-PRO
21" cut, 4 wheel, 2 speed, Pro
Accessories
---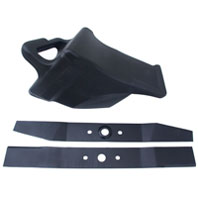 A mulching kit is available for the 21" wheeled models.
Part No. 71902-218
Specifications
---
WHEELED
REAR ROLLER
LM4860HX
LM5360HXA
LM5360HXA-PRO
LM4860HXR
LM5360HXAR
LM560HXAR-PRO-HS
LM5360HXAR-HST-PRO
Cutting width
19" / 48cm
21" / 53cm
21" / 48cm
19" / 48cm
21" / 53cm
21" / 48cm
21" / 53cm
Cutting height (mm)
15 - 77mm
15 - 77mm
22 - 82mm
15 - 77mm
15 - 77mm
15 - 77mm
15 - 77mm
Grass bag (L)
70
75
75
75
70
75
75
Dry Weight (kg)
53
56
62
53
62
64
62
Speed (m/s)
2-speed
0.7 / 1.0
2-speed
0.7 / 1.1
2-speed
0.9 / 1.3
Single
0.9
Single
0.9
Single
1.0
Variable
0 - 1.8