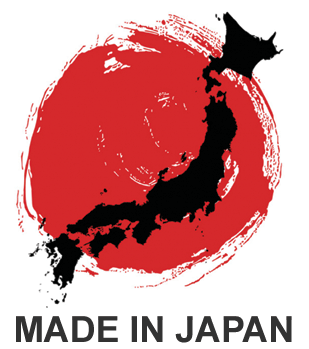 Kaaz Corporation
---
About Kaaz
---
Kaaz Machinery Co. Japan was founded in 1922. A family owned business manufacturing and agricultural equipment. Kaaz, utilising its expertise in drive components and gear cutting, evolved into a specialist transmission manufacturer. Today, Kaaz has two engineering and manufacturing divisions, Agricultural and Motorsport.
Agricultural
Kaaz commenced production of brush cutters in 1976, primarly as a tool for farming and tree plantation maintenance. Worldwide, Kaaz is recognised for its superior engineering and technology by its competitors and users. Kaaz manufactures components for the world's largest power garden brands, supplying gearboxes and drives for brush cutters, transmissions for tractor mowers and ride-ons and whole finished branded products.
Kaaz branded products include brush cutters, leaf blowers, rotary lawn mowers, hedge trimmers and earth augers. Kaaz' largest suppliers are Mitsubishi Heavy Industries and Honda Motor Corporation.
Kaaz manufacturers over 2 million brushcutter gearboxes per year.
Motorsport
Kaaz specialises in the design and manufacture of high performance drive train components. Differentials, sequential and close ratiogearboxes for race cars both on road and offroad. Where reliability is every thing and 1/100th of a second is the difference between winning and losing.
These products demonstrate Kaaz's ability and commitment to produce specialised transmission components of the highest quality.
Rotary Lawn Mowers
---
The lawn mowers built by the Kaaz Corporation in Japan to professional specifications. All models in the range benefit from all the features associated with professional pedestrian mowers.
Heavy-duty cast aluminium deck
Large wheels with high quality double ball-bearings
Shaft drive to rear wheels/roller
Self-propelled
Large easy to attach collection bag
Blade brake clutch
Powerful quiet commercial Honda engine
Fan assistance for superb cut and collection
2 year professional warranty
All the Kaaz lawn mowers in the Danarm range are now powered by the Honda GXV160 5.5HP commercial engine and also have a Honda blade brake clutch fitted.
The Honda Blade Brake Clutch ensures the engine can run without the blade spinning, which is very useful when emptying the grass bag. This can now be done safely without having to switch off the engine. It also means you can drive the mower over paths to get from one lawn area to the next for example.
There is a choice of 19 inch and 21 inch cut models which both come in wheeled or roller versions. The steel roller gives the lawn the "Traditional British" striped finish.
All Kaaz lawn mowers are solely sold through Danarm dealers. Our dealers have the knowledge and expertise to advice you on the best model for your particular needs. Give us a ring to get in touch with your nearest Danarm specialist.